PHOTOSHOP MASKING SERVICE
Remove difficult background from hair, fur and translucent photos.
Clipp Out Line Graphic Design Company provided the best Clipping Mask in Photoshop service for any new or damaged photos in her Photographer, Ecommerce business, Online Business, Amazon business, and all need this service effectively. Clipp Out Line analysis and shows that quite 40% of online consumers need to see a product that features on a white background. But for an expert photographer to capture, all pictures in the white background may be proved a very powerful task. It doesn't very any matter whether or not you're exploiting photos for print or digital use, the very fact that basically matters its attention. The secret is attention to detail. As technology has grown up and people are becoming smarter and smarter day by day, currently, they demand higher pictures. The same formula is applied to your client also. If you'll be able to grab your customer's attention, then success is simply a matter of your time.
Photoshop Image Masking Service is mostly used for creating product catalogs. Photoshop Image Masking is used with Clipping Path technique to knock out the background of a complex image to be placed for advertisement display in e-commerce websites or photo manipulation. Photoshop Masking is further useful when clipping path alone is not applicable on hair, fur, or semi-transparent or translucent images like glasses, feathers, smoke, flames, highlights, lighting, chiffon & muslin, etc.
Categories Of Photoshop Masking Service
There are two basic kinds of masks–layer masks and vector masks. A layer mask is pixel-based. You produce a layer mask either by drawing white on a black background or by building a high contrast image (a key) that supported the physical property or color of the layer. A vector mask could be a geometrical form rather than a fixed image. A vector mask is adjustable because it isn't tied to individual pixels. Produce your mask mistreatment of the trail or shape tool. You can add points to a path alter the curve of its form or size it up or down.
Make the layer on that you would like to feature a vector mask active by clicking on it within the "Layers Control" panel. Produce a geometrical form or custom path, then remodel it into a vector mask; select "Layer" from the menu bar, then "Vector Mask" and "Current Path" from the pull-down and sub-menus. Your mask icon seems next to your image icon on the "Layers Control" panel.
You can modification the anchor points, form, or smoothness of a vector-based mostly form mask in Photoshop CS3. In Photoshop CS4, you'll be able to additionally soften the sides of the vector mask. Change a vector mask to a layer mask at any time by choosing "Layer," "Rasterize" and "Vector Mask." you'll invert this rasterized (pixel-based) mask or soften it mistreatment blur filters.
Create a fast layer mask using the luminance or color values of your layer's image. And choose "Select" and "Color Range" from the menu bar and pull-down menu. Use the attention dropper tool and click on any place on your image to make a "Key choice."
Click on the lightest part of your image to "Key" (isolate) the lightest areas to remodel this choice into a layer mask, select "Select" and "Save choice." Save the choice as your layer mask.
Another way to make a key-based mask is to use the "Magic Tool." regulate the "Tolerance" level and click on it no matter the space you would like to outline as a mask. Soften your choice by selecting "Select" and "Feather." Save your choice as described higher than.
Hand draws a layer mask by selecting "Layer" and "Add Layer Mask" from the menu bar and pull-down menu. Then choose "hide all" Your layer image is presently hidden. Reveal the image and build your layer mask at a constant time by painting on your mask, now black, white. Paint with grey to manage the density with that you reveal your layer. Geometric masks facilitate with graphic composites, wherever writing or logos ought to be stratified.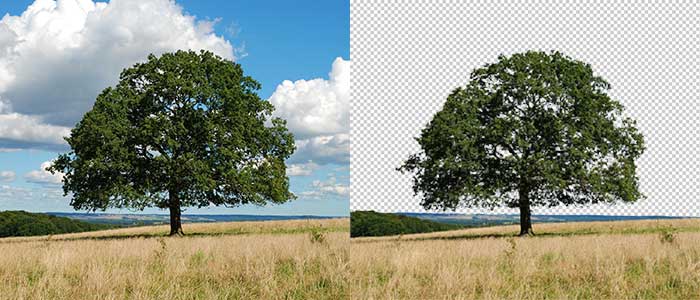 Use masks to separate a foreground image from a background image. Use "Color Range" for pictures of individuals photographed against a blue or green background. Choose the blue or green color using the "Color Range" eyedropper and build a layer mask that cuts out the topic. Paint with airbrush tools to layer in delicate part effects in landscape pictures or to brush glow effects onto skin.
OUR POPULAR SERVICES
Not only Image Masking Service, But Our experts are also specializing in all of the photo editing needs.
Why need Photoshop Image Masking Service?
Remove or knockout background with gradient transparencies from images

• Cutout or isolate the desired image without the embedded background (in glass)
• Create transparency without distorting the translucency
• Change or use a customized backgrounds
• Remove background colors from images from translucent images
• Allow masking for hair, semi-transparent chiffon or muslin
• Save complex silhouette selection with the image for later use
• Allow Dropping Shadows of the Desired Image to work smoothly with fine edges
With Clipping Mask Photoshop you'll be able to attract customers with pictures. This can be a very honest technique to use. Businessmen from everywhere in the world are using this methodology to expand their business. Are you thinking to understand Clipping Mask Photoshop? Does one also need to grow your business? Then this can be a terribly helpful article for you. Browse it carefully and apply this in your vocation. This text can inform you, what's clipping mask is in Photoshop and the way to form a clipping mask in Photoshop. You will also determine the way to use a clipping mask in Photoshop. So, let's begin.
Image masking also called "clipping mask" allows us to erase backgrounds in a very elaborate manner. Exposure masking may be a good way of removing the background from pictures. From images with human hair, clear objects with several turns and curves, and pictures with clear or translucent aspects. Exposure masking makes the North American nation capable of doing things that are not attainable mistreatment clipping. for instance, exposure masking allows us to separate the background of a picture. Adobe Photoshop kits like- magnetic lasso, quick mask, extract magic wand, however, the pen tool allows us to turn out extremely comprehensive masking, and the additionally clipping terribly accurately and inexpensively whereas obtaining superior results.
Photograph Masking is that the very last thing that's required to be applied for image writing. It makes the image look excellent. Generally, a masked image refers to producing the extent of some pixel intensity non-zero and therefore the alternative pixel intensities zero. A photograph, that is blurred or unclear edges ar needed to be corrected for a wonderful read by our professionally specialist masking service operator. There are various techniques for the execution of Photoshop masking. That involves color separation technique, channel mask, extract tool, background eraser tool, etc. The procedure changes counting on the involution of a photograph. Generally, it has to apply quite one technique on a picture within the method of masking the image from the image's primary background.
Clipping Mask in Photoshop
Often, once making pictures in Photoshop, you will need one layer to require in the form of another. For example, within the example below, a photograph has taken on the form of a rounded rectangle:
One of my absolute favorite tools to use in Photoshop is that the clipping mask. it's such a flexible tool and might be wont to produce some gorgeous results. I'll walk you through a use for clipping makes within the pictures below, and make sure to look at the video at rock bottom that also covers some artistic ways in which for bloggers and designers to use the clipping mask tool!
To achieve this have an effect on, you may draw the form, and use that shape's transparency to delete the pixels of the photograph. that might have the required result, in this the photograph would attack the actual form, however, what if you needed to vary the shape? Or recompose however the photograph occupied the space? You'd need to repeat the whole method.
The ideal manner of doing this can be to not do any harmful edits at all, and that we are able to do this simply by using a Clipping Mask. At its most simple, a Clipping Mask consists of two layers:
1. A base layer, that provides the form (in this case, the rounded rectangle)
2. A second "clipped" layer, that provides the "content" (the photo)
To create a Clipping Mask, initial check that the bottom layer is directly below the layer that you just need to be clipped within the Layers palette. Hold down Alt/Option and click on the road between the two layers within the Layers palette. The pointer changes to a left inform arrow and tow interconnecting circles, sort of a very little Venn diagram. Click the mouse.
Frequently Asked Questions (FAQ)
Find out your answers and most preferable solutions.