Clipping Path Service Provider.
Clipping path service removes the background of an image and makes it stand out as an in-focus object. This is a crucial skill for graphic designers, photographers, and online business owners. This attractive image editing technique has long been a part of daily living. Photo Clipping Service is essentially the concept of creating the basic image of a model in an advertisement.
What are clipping path services?
Clipping path services are specialized photo editors who aim to remove unnecessary background images to enhance their beauty and appealing appearance. The clipping mask is useful when removing the backgrounds on a photo. It can make an image more attractive and can also be used to improve a photo editing service company.
Clipping path is a service that helps you remove unwanted objects, people, skin blemishes, or backgrounds. This service can be used by service providers to edit and improve their photos, making them ready for printing or publishing. Clipping Path makes it easy for its users to remove background without affecting the subject.
Clipp Out Line is a professional company that provides photo retouching, image masking, invisible ghost mannequin, and image cut-out service. The company also provides high-quality photo retouching services for top-level photographers, bloggers, and designers in the world. As a result, Clipp Out Line can help you achieve your creative goals with the best results.
Different types of handmade clipping paths
We have various types of experts for photoshop clipping paths that we retouched totally on the photo complexity.
Basic Clipping Path Photoshop
Basic Clipping Path has removed the background from an image. Mainly add on the products straight, rectangular, square, round, and oval. You can place it in various other image environments to achieve the perfect result. It can be used for simple image categories that can be completed in 5 minutes or less.
Simple Photo Clipping Path
If you need a fast way to crop and resize your images, then Basic Photo Clipping Path is the perfect solution. With Photo Clipping Path you can remove unwanted backgrounds and unnecessary elements from the photos in just a few clicks. Choose where you want to clip the background of your images, and set clipping paths.
Medium Clipping Path is difficult from the simple clipping path service. This step contains in the products several holes. Products show up any number of anchor points, curves, twists are much more. Shoes, Baskets, Motor Parts, Watch set, Earring sets, Two products in one set.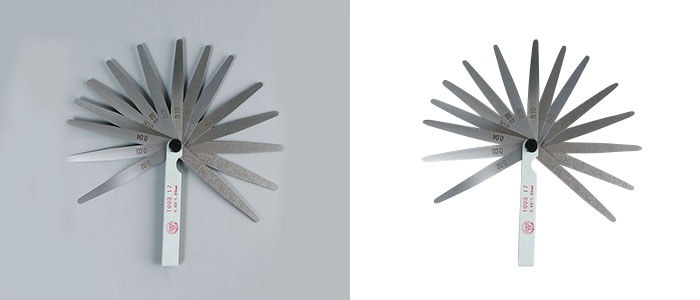 This clipping path is for complex objects with multiple holes and transparency levels. Products below this approach encompass necklaces, chains, nets, furry dolls, chandeliers, trees, buildings, etc.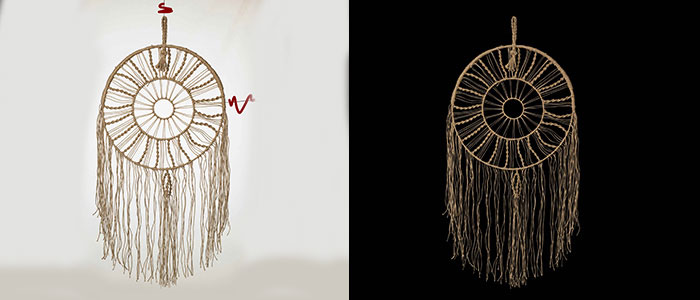 Multi Clipping Path is a helpful service that allows you to retouch multiple parts of a photo professionally. With this option, you can choose which style to use and add text or change the colors of your project. This technique is also useful for creating separations between objects in an image.
This is popular among professional fashion photographers, web design, and graphic designers to select color variations and customize model photography. This is a great way to swatch colors that need color correction service for their project.
Super Complex Clipping Path
A complex clipping path is a shape that is either very complex or made up of many simple or compound shapes. Many snapshots show up having endless anchor factors and paths. This precisely places a super-complex clipping path applied. On bicycles, motorbikes, netting supplies, product sets, and jewelry sets, super-complex clipping paths can be seen.
Actually, the super-complex service can be even further understood when there are many more shot elements you can include. In the past, super complex clipping paths have been applied to photographs that included both simple and compound shapes.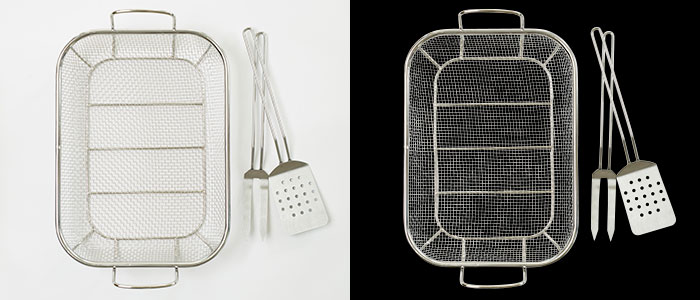 Photoshop clipping path provider company to make you stand out.
Your Trusted Photo Editing Services Provider Clipp Out Line offers The Best quality Professional Image Editing for commercial or personal use. Our business is focused on providing professional online image editing. Our designers and editors have strong skills in executing change.
Simply tell them which design or photo editing project you would like to have completed. And we'll work flawlessly on it for you. With over 140 designers on staff, we're able to deliver high-end retouching services quickly and professionally.
Clipping Path Services Brings Professional Look to Your Images.
Today's digital world is filled with images. They're used in everything from blogs to social media posts to advertising campaigns. But when it comes to professional photography, the quality of your images can make or break your brand. If you've ever seen a picture of a person with a bright white background and a blurry background.
That's because the background was cropped out in the photo editing process. Here Image Clipping Path and Background Removal Services come in. It's a service that will bring good-looking images to your website, online stores, or social media accounts.
Presently more and more businesses are using images to sell their products or services. For example, you can easily find images of products on the Internet that you can use in your online marketing efforts. However, when you upload raw images to your website, they don't always look as professional as you'd like. That's where clipping path service comes into play.
Clipping Path Service Provider that Helps Boosts Your Sales Online business owners.
Clipping paths is a web-based image editing service used to crop out unwanted parts from a photo. It helps make the product photos more attractive and professional for E-commerce businesses. This is a widely used service for photo editing services and graphics design fields to make web-ready images. It can improve your images and create a positive impression. Best Clipping path service is an effective way to create the best attractive website or online store. 
When it comes to boosting your sales online, the main reason is customers come online to look at the images first. They want to see what your product looks like. They want to see what your product looks like. So good-looking photos will help you to sell more online than poor-quality and unedited photos. Clipp Out Line is a top-level provider of high-end photo retouching services that can enhance your images professionally. We will make sure you get the best photo clipping path for your online business and boost your sales. But we don't just provide a service. We offer a wide range of benefits to our clients. These include free support, a money-back guarantee, and free training.
Our team is working on the latest adobe photoshop technology. They're skilled and experienced professionals who know exactly how to deliver the best clipping path. We also have a great customer support team available 24 hours to help you.
How do we create a clipping path in the Photoshop pen tool?
A clipping path is a process of creating a closed vector shape for an image. This process can be used in various applications such as graphic design, image editing, and photo retouching service. A clipping path can be created in Photoshop using the pen tool.
1. Open the image in photoshop software that you want to clip and retouch.
2. Select the pen tool (P) in the photoshop tool menu.
3. Click and drag to create a closed shape.
4. Release the mouse button when you finish the shape.
5. You can add a new layer and paste the shape into it.
6. Save the image
 
Budget-friendly pricing for Clipping Path and Photo Editing Services.
Our affordable photo-clipping services are perfect for your business. Our price starts at $0.39 per image for a photo clipping service. Moreover, you can also choose to upgrade your package for more features.
We have a flexible pricing structure. You can pay for a weekly, monthly, or yearly package. Moreover, we offer discounts for bulk orders. So get started with your free trial today.
Our team of talented photo retouching specialists has been providing customers with superior results for years. As a result, we've helped thousands of businesses worldwide.
Check out our photo clipping and retouching services.
Photography with better pictures provides better opportunities for eCommerce owners and online sellers. Our service is designed to help eCommerce businesses grow. This means that less time is spent on marketing with the same results and faster growth in overall revenue. Photos are high quality, well-ordered, easy to understand, and can be used in many different ways.
The photo editing services are available to you in various formats, including JPEG, PNG, GIF, TIFF, PSD, EPS, PDF, etc. We also provide you with a complete set of tools for image editing. You can make any photo look amazing by adding special effects and filters. We can help you improve your business, brand, or website.
Photoshop Clipping Path For Jewelry Photography
Shooting jewelry photos is a challenge in the present online marketplace. One way to retouch photos of jewelry for social media and digital displays is to use a clipping path service. Retouching photos can involve lightening or darkening specific areas, masking skin and colors, adding text, or changing the lighting and sharpening. The clipping path service removes the background from an image and then fills the frame with a single color.
A good jewelry photo is a welcome addition to any social media post. Jewelry photographers use jewelry photo editing services to improve the quality of their images for social media or selling purposes. Our service helps you quickly create a stunning collection of jewelry photos for your business.
Photo Clipping Service For The Automotive Parts And Accessories
Our photo clipping service for the Automotive Parts and Accessories is of excellent quality. It can create fresh and eye-catching images of their products who want to sell products online. This service is also popular for creating images of products to use on social media sites like Facebook, Twitter and Linkedin.
It is a great way to promote your products online and get them in front of potential customers. It is a great way to promote your products online and get them in front of potential customers. Clipping path services can make your product photos look professional, attractive, and well-designed, helping you to increase sales.
Best Clipping Path Services For The Furniture Products
Photo clipping path services benefit the furniture industry because it allows the company to make more profit. Our furniture photo editing services can provide several benefits, including quick turnaround time, a monthly payment option, and 24-hour customer support. It also helps you to get online customer orders with eye-catching realistic photos. Which attracts customers internationally and grows your sales immediately.
First, the company can save money by reducing the number of time they need to make the products.
Second, the company can quickly produce a photo which helps them to sell products more quickly. The company can save time by using our real-time services and don't need to spend as much money.
Finally, the clipping path service for furniture products provides website photos that are realistic and eye-catching with vivid colors.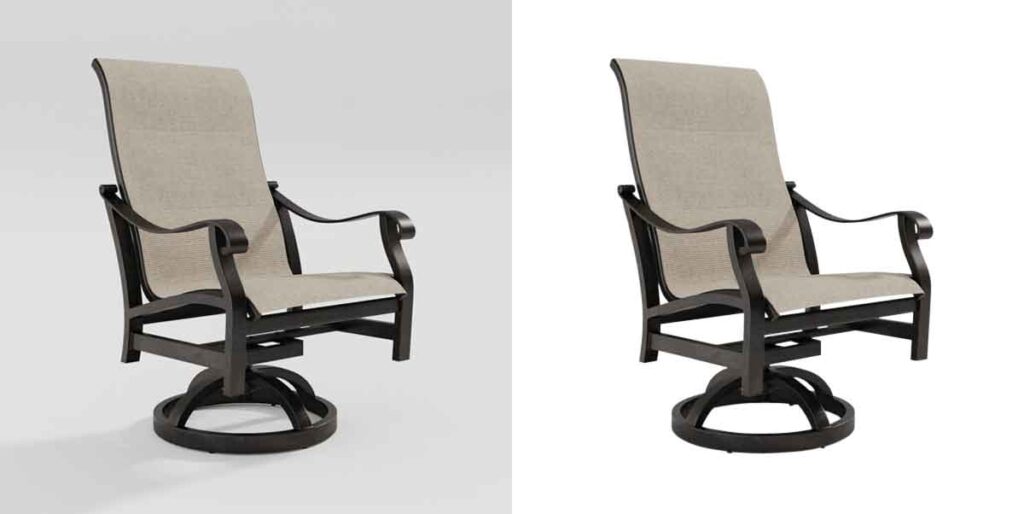 Image Cut Out Service For Home Decor Products
The use of image cut-out services is becoming more and more common and is beneficial to the home decor industry. It also helps them to save time and money. Photo clipping service for the home decor industry helps companies create a professional image for their products. Photo retouching and Color Correction services for the home decor industry help companies create a professional image for their products.
Photo Clipping Service For Shoe Photography
There are several benefits to using clipping paths for shoe photography, including having a professional shoe photo. Having a clipping path service can make your shoe photos look more professional and polished. A background removal service can help to make your photos more unique, interesting, and appealing.
White Background and Drop Shadow with Clipping Path Providers
White background service in photoshop is a popular trend these days. It has become so popular that many people are now looking for how to make their photos white background in photoshop. A white background is usually used to create a more modern and elegant look to the images. It also works well with products and products that need a cleaner look.
There are many aspects to Photoshop that can help you improve the look of your photos. One of those features is the ability to add a drop shadow to your image. This service also includes different effects such as darkening or brightening the shadows, light rays, and more. Drop shadows are one way in which designers can create a unique and professional look for their work.
Photoshop Clipping Service for Product Photo Editing Service Provider Company
Photoshop clipping path is a crucial process to get the desired result of your images and make them look professional. So, it would be helpful for you to remove its background and also place it in new background smoothly. Choose a service provider offering good services at competitive prices.
In the first place, Clipp Out Line ensures you with a guarantee for their best image solutions services for the long run. Of course, it has a good and competitive pricing list which is acceptable for all category business owners in the world.
Clipp Out Line provides a Photoshop clipping path and employs about 250+ photographers. Our team has extensive experience in photography and can work efficiently to deliver better products for our clients. The fastest-growing photo editing company in Bangladesh. Our customers have consistently given good reviews and have rated us nicely in the feedback we've gathered.
Prices for this product range from 30c for a picture. Clipp Out Line provides clipping path and background removal services to businesses, photographers, graphic designers, and other creative professionals. We will be your best partner for photo retouching and help you grow your business better than any other provider.
Clipp Out Line has been in the business of providing image editing services since 2010. We provide all of the services you need to get your image edited and looking its best. Get in touch anytime for professional photo editing services.
How to create a clipping mask in photoshop?
To create a Clipping Mask proceed as follows:
Be sure to create a base layer before beginning. This can be a Text or Shape layer. You will also need at least one layer with an image, which will be the one you "crop". In the example below, there are three layers, one of which is to use as a background.
To crop a layer, right-click on the layer you want to crop and select "Create Clipping Mask." This will cut out the background layer into the text layer, revealing the background all around.
How to make a transparent background in photoshop?
Here are the basic steps to get a photoshop transparent background to get these tools to work.
Go to Select> Select Subject.
For complex subjects, use Select and Mask to refine the selection. 
Turn your selection into a layer.
Continue to refine with the lasso tools and eraser. 
Delete the background. 
Save as a PNG format.