Best Clipping Path Service
Clipping Path Service is an image isolation process from the background which a important part of online business life. In case they are models on billboards, product photos in supermarket leaflets, or designs in publications. This attractive image editing technique has long been a part of daily living. Clipping Path Service is essentially the concept of creating the basic image of a model in an advertisement.
Some people creating clipping paths in a wide variety of techniques in Photoshop or other software's. These paths define the visual hierarchy in the advertisement and provide a visual viewpoint to the whole advertisement.
However, The concept of clipping paths can be extend to all kinds of graphics or images. It is possible to use these general concepts and produce unique forms of visual imagery. Although it may be simple to produce clipping paths from images, the beauty of the technique comes from its endless possibilities. One thing is certain, however: working with clipping paths is fun!
Clipp Out Line: We are the best clipping path services provider.
We ultimately allow you to download the resulting image in high resolution and without any type of watermark. In addition to this, Clipp Out Line offers a few additional options: For example, in addition to masking the background instantly, it offers you the ability to replace the experience with other things. The multicultural editor has various opportunities for images and background glow that you can add in one snap.
You can choose between a preset palette or enter a hexadecimal color on the wheel in the colors section. The possible background images are not very different, but they will assist someone.
Sometimes it can be fun to clip a mask of an image or maybe cut a person out of an image. For those who are not good at advanced programs like Photoshop, however, it is tough to erase the background of an image in an excellent way.
It becomes even more complicated when the background is not a single color, and the person in question has curly hair that must be exposed without it looking strange. Now there is a website that solves all these problems at once.
Using artificial intelligence, the web page analyzes a human being in an image and then removes everything else. Either way, it's a practical, easy-to-use that deserves a spot in your bookmarks to have on hand in a time of need.
Categories of Clipping Path Service
We have various types of experts for clipping path service along with basic, simple, medium, complex, multiple, and super-complex that we furnish based totally on the photo complexity. At first, we get hold of the order and perceive the clients' necessities whether or not it is simply a easy direction selection, history removal, or something else.
Basic Clipping Path Service
Basic Clipping Path has removed the background from an image. Mainly add on the products straight, rectangular, square, round, and oval. After that, you can place it in various other image environments to achieve the perfect result. Whether that's the dark background of a magazine, or on the web, this is very essential for your marketing or advertorial promotion.
Simple Clipping Path Service
If you need a fast way to crop and resize your images, then Basic Clipping Path Service is the perfect solution. Quickly and easily get rid of unwanted backgrounds, use consistent color palettes on design elements, and make more room for your focus with our Basic Clipping Path service!
Medium Clipping Path Service is also difficult from the simple clipping path. This step contains in the products several holes. Products also show up any number of anchor points, curves, twists are much more. For example Shoes, Baskets, Motor Parts, Watch set, Earring sets, Two products in one set etc.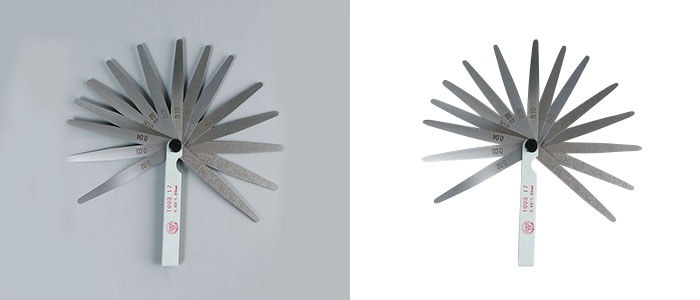 The complex clipping path is using for objects with very complicated edges, multiple holes, and possibly multiple objects or varying levels of transparency. The many closed paths fall below the class of complicated clipping paths. Products below this approach encompass necklace, chain, net, furry doll, chandelier, tree, building, etc.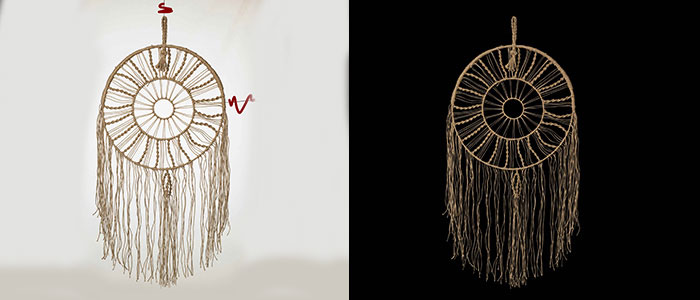 Multi Clipping Path Service is a superior degree of Clipping Path Service with a couple of direction creation. Complex fashioned topics with embedded holes. This technique additionally permits outlining the patterns and edges giving the clients a probability to create a couple of photos of the identical product. For instance, if there is a mannequin sporting shirt, pants, cap, and a pair of shoes, we will create a separate course for each of the items. These portions of garments can be notably outlined giving the impact that they are specific products.
Super Complex Clipping Path
Super Complex Clipping Path is a very complex shape or many simple or compound shapes in products is considered as a complex clipping path. Many snapshots show up having endless anchor factors and paths. This is precisely the place super-complex clipping path is applied. Bicycle, motorbike, motor car, the crew of people, series of meals items, set of jewelry, etc. can be viewed some of the examples of super-complex clipping path. Actually, the super-complex clipping path can be even further understood when there is much more shot elements you can include.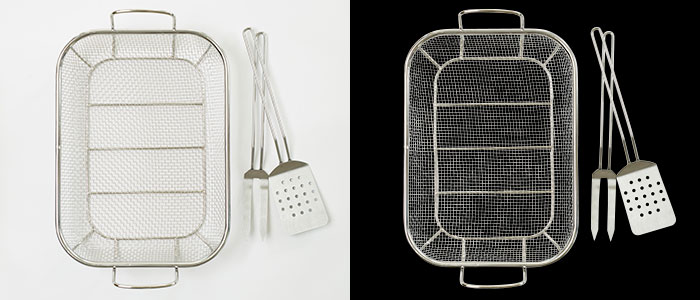 How to Create Clipping Path?
If you need a high-quality Photoshop clipping path then there is no quick and easy way to achieve a good cutout. It's the only way to do it properly by your own hand. And the more you use the Pen Tool in Photoshop, the quicker and more proficient you'll become while creating clipping paths. You'll find a list of all its subsidiary tools when you'll click and hold the "Pen Tool" in the Photoshop "Tools Palette".
How to change the background in photoshop?
Are you practicing Photoshop feather edges and would like a hand in changing the background color in photoshop? No problem, I assure you that this is a much simpler operation than you imagine. All you have to do is select the subject of a photo, open the amazon image requirements you want to use as a background, and "stick it" on it.
It will take a few minutes, you will see. The tools that will help you achieve your goal will be the inevitable magnetic lasso (to make a first selection of the subject), the quick mask (to refine the selection made with the lasso), and the "improve edge" function that allows you to correct all the smudges left by the lasso and the quick mask.
Now only the final touches are missing! Then go to the Edit> Transform> Photoshop Scale menu and change the size and position of the subject. So that it fits perfectly into the change in photoshop background. Then press the Enter key on the PC keyboard to apply the changes. After that save the final result by selecting the Save As item from the Photoshop File menu.
What causes the background from a photo?
In principle, there are two reasons for removing the background from an image. The first is that doing so directs the viewer's attention entirely to the clipped image fragment. Assume an apple in the supermarket located among many different apples, pears, and other products. Then think including a pure white framework on the apple.
In the first case, only a lot of fruit is displaying. In the second, the object itself is immediately recognize, something that may seem trivial. But which, for example, is extremely important in online commerce. It's not necessarily a question of erasing the background of photos, as because tends to lighten or make it blurry. Thus, the object in question remains in the spotlight, although it is entirely out of context.
The second field of application for removing the background of a photo is material for a collage. This image results from the combination of motifs from different images. If the process is carried out which may not be evident to an observer. Be done with precision, although it can do also be implement more creatively.
OUR POPULAR SERVICES
Clipp Out Line best image editing service provider Company, we offer clipping path service, background removal, image masking, photo retouching, shadow service, color correction service,  invisible neck-joint,  Dust Removal Service for Ecommerce Business owner, Post Production agency, Retouch, Amazon Seller Center Owner, Online retailer. Photographer, and Graphic Design Firm, and any online Business owner.
How to create a clipping mask in photoshop?
To create a Clipping Mask proceed as follows:
Make sure you have created a base layer, be it a  Text type layer, or a Shape type layer, and at least one layer with an image, which will be the one to "crop". In the example below, there are three layers, one of which is to be used as a background. Please note their positioning: the Text layer (base layer) is immediately below the layer we want to crop: At this point, right-click on the layer you want to crop (the one above the text layer) and click "Create Clipping Mask": Notice how the layer containing the setting sun has cut out into the text layer just below it, revealing the background layer all around.
If you want to include more than two layers in the clipping mask, then multiple images to insert into the text or shape, select the layers you want to include in the mask (not selecting the base layer) and then choose Layer> Create Clipping Mask from the menu. Photoshop.
How to make a transparent background in photoshop?
Here are the basic steps to get a photoshop transparent background to get these tools to work.
Go to Select> Select Subject.
For complex subjects, use Select and Mask to refine the selection. 
Turn your selection into a layer.
Continue to refine with the lasso tools and eraser. 
Delete the background. 
Save as PNG.
How to use a pen tool in photoshop?
Position the using the pen tool in photoshop where the curve should start and hold down the mouse button. The first anchor point appears and the pen pointer changes to an arrow (in Photoshop, the pointer changes only after you start dragging).
How to make a background transparent in photoshop?
Select the entire photo (Command + A on macOS or Control + A on Windows) and copy and paste. In the layers panel, click the eye icon next to the photoshop making the background transparent layer to hide the background. From here, you will be done with the new layer you presently created. Under Quick Actions, click Remove Background
Do You Have Any Asking?
Find out your answers and most preferable solutions.