Drop Shadow Service refers to the shadow that is created under the subject.
However, clipping path and background removal service will remove the shadows from the background. To bring a natural look to a product photo, it is necessary to create an artificial shade by a professional designer. So, designer should create this shade with his skillful hand to impress the image.
Clipp Out Line does this work with a team of skilled designers at a low cost.
What is a
drop shadow service

?
Drop Shadow service is a visual effect. It is similar to image shading which creates the illusion that the image is raised above the other objects near it. Darkness occurs only when sunlight cannot pass through the object concerned. And this darkness creates a drop shadow effect that acts behind the subject.>
Drop Shadow service is used to make a product photography look like it is floating in the air. It creates a subtle shadow behind the object, which gives the object a three dimensional look. It also helps to add depth to an image, making it look more natural.
Clipp Out Line uses the latest techniques to create the perfect drop shadow for each image. The results are always impressive and the cost of the service is very affordable. With Clipp Out Line, you can get the perfect drop shadow for your images, without any hassle.
Photoshop shadows can add a unique look to digital photos. Shadows can sometimes be missing from captured photos, but they can be added to give a photo the look it deserves. See which drop shadow might be the perfect solution for your needs.
Natural Drop Shadow Service
A natural drop shadow is an optical illusion. It is created when light is cast onto a product surface, such as sunlight. The shadow is a darker area below the object, giving it a more realistic look.
Creating a shadow in Photoshop takes a few clicks of the mouse. Clipp Out Line is the best photo editing company that provides natural shadow services since 2010 around the world.
Photoshop drop shadow services use to create realistic image and object reflections. A single light source can create a realistic effect in a photo. It casts a shadow behind the subject, adding more depth.
E-commerce sites need this service to make stand out their products to increase sales. A product with shadow undoubtedly grabs the eye and mind of the customer.
Original or Existing Shadow Recover
It enhances original shadows or highlights in a raw digital image. This technique often enhances photos taken in low light or overexposed. Original shadow recover in photoshop helps bring out details that may be lost due to low light or over exposure.
With the help of this service result will a balanced and detailed that looks more natural and appealing.
Reflection Shadow Service
This service captures shadows of people and objects when there are surface reflections. Add reflection to image is using to make objects appear shiny. You can use it to enhance reflections, highlight items, and more.
A mirror is a common way of creating reflection shadows in pictures. We also create mirror shadow in photoshop, mirror reflection effects for logos, text, products and model photos.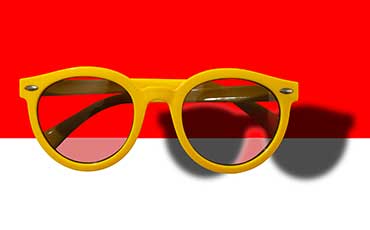 Cast shadow service is one of the most commonly used effects in Photoshop. Using it to create a realistic effect or add shadow to product in photoshop.
This is essential for providing depth and is often apply to images when objects are in focus. Clip Out Line provides cast shadow effect service to preserve the natural appearance of the product photos. We helps you get professional and stunning photos for your business.
Mirror Shadow Effect Service
Mirror shadow effect service is a service that combines light, shadow and reflection. This creates a mirrored effect. This effect service creates an illusion of depth and perspective in product photographs and another artwork. This service can enhance a photo's appearance, create special effects and create a more dynamic image.
It can also be used to add a creative touch to any artwork. The result is an attractive, eye-catching design that can draw attention to a specific look.
Floating Shadow Creation Service
Floating shadows can be created when an object is in front of another object or surface. The edge of the first object is positioned behind the second. This prevents light from passing directly through the object and leaves a shadow behind it called the "floating shadow effect".
As an example, when a person stands in front of a window and casts a shadow on the wall behind him. Our team is very expert to add a natural floating shadow service to its location with any subject.
How to create a natural drop shadow effect in Photoshop?
Adding photo shadows or remove photo shadow in Photoshop is a great technique to add depth and realism to product photography.
How to add drop shadows in photoshop, follow the steps.
Step 1: The first step in creating a duplicate the background layer. To duplicate the background layer, right-click on it in the Layers panel and select "Duplicate Layer".
Step 2: Next, select the layer where you want to add the drop shadow layer effect. This will ensure that the drop shadow is added to the correct layer. Double click on the layer in the Layers panel to select it.
Step 3: In the third step, access the Layers panel and click on the icon labeled "fx" icon at the bottom. Choose "Drop Shadow" from the drop-down menu to open the Layer Style dialog box in blend mode.
Step 4. From here, you can change the opacity, angle, distance, and size of the shadow to your liking.
Step 5. You can also adjusting the drop shadow to make it look more realistic on white background.
Step 6. Once you've adjusted the settings, click OK to apply Shadow in photoshop.
Additionally, you can experiment with the gaussian blur, spread and noise settings to make the shadow look even more natural.
Why Should We Need Drop Shadow Services?
Eye-catching images with a professional touch can elevate your brand's identity and make it stand out from the crowd. We provide a range of additional benefits to shadow product photography, online stores and e-commerce business.
First, it gives your products a more unique and good-looking appearance.
The service adds depth and visual interest to your products, which increases its appeal to customers.
The process also requires less time and effort than creating your shade from scratch.
Lastly, adding the correct shadows is a great way to enhance your design and overall sense of beauty.
Clip Out Line is a renowned provider that offer high quality photoshop clipping path services in photo editing services since 2010. Our team of digital artists has vast experience. They use the latest tools with advance techniques. This allows them to craft beautiful drop shadow on text photoshop.
Enhance Product Photos with Drop Shadow Photoshop:
Drop Shadow is one of the basic techniques that enhances any product photo. It adds depth and dimension to the image, making it more appealing to customers. By add shadow to image in photoshop, designers can make their product images look more professional and eye-catching.
Add photo shading and image shadow removal services are an effortless solution for ecommerce businesses. With our skilled team, we create photoshop realistic shadows for your product photos based on your preferences and industry standards. We ensure that every photo looks natural therewith attractive after applying drop shadow photoshop technique.
Using our photoshop create shadow effect service is saves your time, effort and help to grow your sells in online platforms. You don't need to spend precious hours learning your software skills or editing product photos. Our post production team can handle everything here basic to high-end editing for you!
Frequently Asked Questions (FAQs)