Clipping Path and Best Clipping Service
Clipping Path is a photo editing technique used to isolate a specific area or object from its background. It involves using a vector-based path to 'clip out' the desired area or object from the image. This technique can be used for a range of purposes, including background removal, image masking, and image manipulate.
Additionally, Photo Clipping used to create complex designs, such as product branding and promotions, catalogue designs, logos and illustrations, which can be used in other design projects as well besides on these.
Popular Clipping Path Services
Our Awesome Photoshop Services
Clipp Out Line is a professional company, a reliable source for all clipping needs, offering a wide range of photo editing services since 2010. It is the best choice for clipping path services trusted by online retailers and photographers. Specifically, we offer top-quality photoshop pen tool clipping path service in USA and UK, fast turnaround time and including an easy online order options.
At Clipp Out Line, we offer the best quality photo retouching service. Our experienced team of professionals uses the most advanced and innovative technology to provide our clients with the highest quality results. We can help you restore old and damaged photos, remove blemishes and unwanted objects from photos, and enhance your photos' overall look and feel glorious.
Although we offer a premium Drop Shadow Service to improve the appearance of images, including creating natural shadows, reflection or mirror effects, and maintaining the original shades in the final analysis. This service can give images a stunning look and adds glamour to pictures when placed on a black or white background.
Image Masking Service is a special technique that isolates an image from its background, allowing seamless integration with another image or graphic. This is also call layer mask service. It is ideal for removing unwanted elements from photos, such as people, objects, or details that don't fit in with the desired design. The masking process involves using color-coded layers, which helps to identify the parts of the image.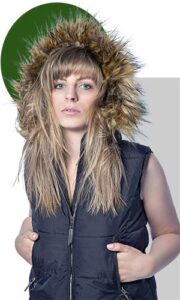 Have any clipping projects in mind?
No limitation, How big or small
Bulk Photo Retouching Services
Invisible Ghost Mannequin Service
Ghost Mannequin Service is a photography technique used for ecommerce businesses to showcase their products as if they were being worn. The process involves taking photos of a product from multiple angles, then digitally removing the dummy from the photos. This makes the product look like it is floating in the air.
Additionally, Invisible ghost mannequin service is essential for ecommerce businesses as it allows them to display their products in a way that is more visually appealing to their customers.
Automotive Photo Retouching Service
As the largest provider of automotive retouching services and car photo editing service, Clipp Out Line has a wide variety of solutions to meet your needs. From basic photo editing services such as background template changing, cropping and resizing, to advanced editing such as retouching, color corrections, add or removes objects, car editing for dealership business, we have skilled team for all photographers.
Whether you're looking to improve a basic car photo or want to create a completely custom look for your vehicles business, we know how will cover you well to meet every need.
Color Correction Service is essential for all types of photography, such as product, model, and portrait photography. They are using to display brands photos and colors in a clear as well as the visible way. For this purpose, we can draw paths or make adjustments to change colors in a particular image depending on the needs.
It is also important for digital images, as it can help make them look more vibrant, polished, and attractive. The service involves adjusting the hue, saturation, and brightness of the colors, as well as the contrast, gamma, and white balance.
Our expert team can help photographers and ecommerce owners make their jewelry image appear more attractive. We are able to remove scratches and dust, as well as adjust color balance and correct color.
Our clipping path service providers of technique to deal with reflections, shadows and other blemishes, so that the true beauty of the jewelry can be seen. All this jewelry retouch service is done quickly and efficiently.
Real Estate Photo Editing is one of the most popular services we provide for our real estate photographers at any rate. With years of experience, we can help you create beautiful and realistic images that will reflect your unique selling points for instance.
Our color correction, color cast saturation and balancing service make sure every shot is perfect. Besides on we can help you get the results you need fast. So, if you're looking for high-quality image editing service, look no further – We the best clipping path company is ready here to help!
Photo Clipping Path Service for Ecommerce, Creative and Photographers.
Photo Clipping Path Service is a specialized service offered to ecommerce businesses, creative professionals, and photographers that involves cutting out the background of an image, leaving only the desired part of the image visible. This service is use to create product images that stand out and catch the eye of potential customers, as well as to create more attractive photos for use in advertising and other creative projects.
image cut out service involves the use of specialized software and techniques to manually outline and select the desired elements of an image, and then separate them from the background. This process can be used to isolate the background, or to separate multiple parts of an image, allowing the desired elements to be highlighted or edited as needed.
Why are we the best Clipping Service Provider?
Clipp Out Line is a leading company in background removal services, clippingpath services and photo masking. It has an excellent production team who provide services to customers in the USA, UK, Australia, and Europe. With over 9+ Million designs, It come out with innovations and creativity that will surely make your images stand out.
For top-notch clipping path services in the UK, US or Europe, Clipp Out Line is the best place to go. Our artists collaborate to find the optimal solution for your project. Having served lot of clients around the world since 2010, you can trust us.
How Clipping Paths Help Ecommerce Products Be More Visual and Sellable?
To Explain, we help our clients to showcase their products in the best possible way. This is achieve by providing them with high quality background removal services. Of course, A clipping path image is worth a thousand words. As has been noted if your product photos lack depth, no one will be seeing it. Therefore, you must get your products featured in as many marketing platforms as possible.
Do you have an e-Commerce website? Are you not getting enough sells? The problem may lie with your images and virtual staging. They don't attract the attention that they deserve on the whole. It is important to have the right image presents on your website to boost traffic and sales. So, You need to make sure that the images you upload look pure professional.
In this case here clipping path photoshop come to fix it for you. We are at the best clipping company ensure you of best quality work and maximize your sells.
We are the best solutions for industry
Frequently Asked Questions