Photoshop Image Masking Service & Clipping Masks
Image Masking Service is widely used for product catalogs and e-commerce websites. This is because background removal is needed to show products correctly. This service is useful for images that cannot be edited with traditional clipping path techniques. Examples include hair, fur, semitransparent, and translucent images like glasses, feathers, smoke, flames, highlights, lighting, chiffon, and muslin.
If you are struggling with removing complex backgrounds or want to enhance certain parts of an image for your creative project. Then Image Masking Service is your solution.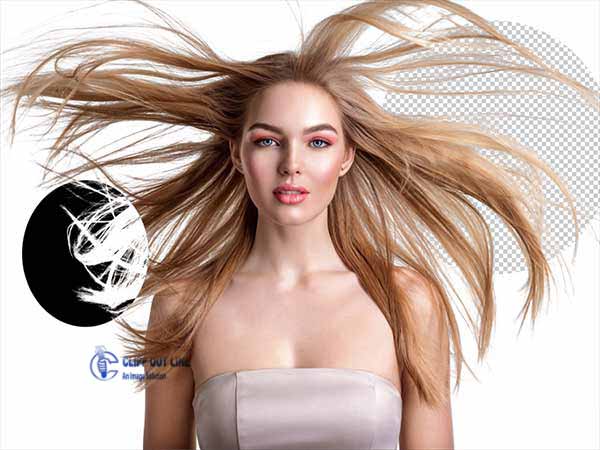 What is Photoshop Masking Service?
Photoshop image masking service is a post-processing technique used to isolate a specific part of an image. It involves the use of an image mask, which is an alpha channel or layer mask, to separate out the background. It is also known as "clipping mask" and is used to create a layer mask in Photoshop.
Masking services are commonly used for product photography and model agencies, to create composite images. It's also used to create special effects and to add depth and texture to photos. Photoshop masking services can be used to create professional looking results with minimal effort.
Types of Photo Masking Services
There are various types of masking techniques, each with its own specific use. Here are some of the most common types of image masking:
Layer Masking is a powerful image editing technique. It allows you to selectively edit parts of an image without affecting the rest in layers panel. This is a useful skill for photo editing and graphics design project. It involves creating a layer mask that acts as a mask to hide or reveal particular parts of the image.
It works by adding a black or white layer mask to the image that can be edited. Layer Masking Service is often used to make subtle adjustments to an image or to combine multiple images into one.
Hair masking is a technique used in photo editing and graphic design. It is used to isolate the hair of an individual from the background of an image. This allows the hair to retain its natural look and feel, while the rest of the background is removed or replaced.
The process of hair masking is complex and requires a great deal of precision and patience. Our hair masking service is used to extract a person's hair from a crowded background. Then you can place it on a new background which your standard.
Alpha channel masking is a method used to create transparency in digital images. Creating a quick mask requires working with the alpha channel. The alpha channel is an 8-bit channel in an image. It stores the transparency information for each pixel.
Alpha channel masking creates a mask by selecting a range of values on the alpha channels panel. This range is usually black and white. This technique can be used to create soft-edged transparency effects or to remove areas of an image.
Fur and Feather Masking is a technique used for isolating and removing the background from an image. It still keeps the natural look of the fur or feathers of the subject. It is a highly specialized skill used in the fashion and wildlife photography industries.
The goal is to create a clean and natural look. This is achieved by preserving the details of the fur or feathers. All distractions from the background should be eliminate. It is a time-consuming process, but the results can be stunning and add a professional touch to an image.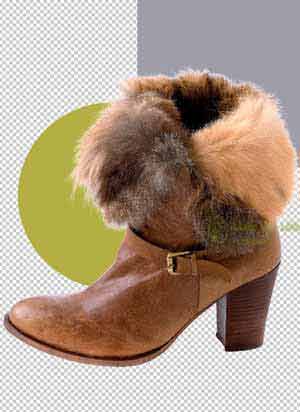 How Does Our Masking Service Work?
Refine Edge Masking is a technique used in image editing and graphic design. It allows the user to isolate an image or an element from its background. This means that the user can manipulate the image without affecting the background. Various tools can be used to achieve this.
Before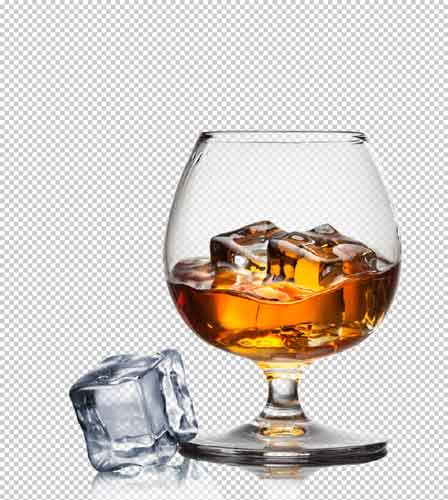 After
Translucent Object Masking Service
Translucent Object Masking can also be used to remove any unwanted elements from an image, such as logos or text. The process of creating an image may need extra steps. These steps could include getting rid of unwanted edges or adjusting the selection. This depends on how complex the image is.
Color masking is a photo editing technique used to selectively alter the colors of an image. Creating a mask or selection around an object in the image is known as "color adjusting". It allows you to modify the color of the object without changing the color of its surroundings.
This masking technique is frequently used in product photography. It produces images with different color variations. This makes it easy for the photographer to produce a variety of product shots with different colors. It can be used for multiple purposes.
Tree Masking (Complex Object)
Masking process is one of the great techniques in photo editing that helps you to remove background or objects from a super complex image properly. It involves hiding or revealing specific parts of an image, making it possible to create composite images, remove unwanted backgrounds, or add special effects.
When it comes to complex objects like trees, masking can be a challenging task that requires patience and expertise. Tree masking is the process of isolating a tree from its background using Photoshop. It can be a time-consuming task, especially when dealing with complex objects with fine details.
Clipping masking is a technique used to create a clipping mask layer using another layer as a reference. Position a layer, such as a shape, text, or image, over the layer to be masked. Use the shape of the top layer to determine which parts of the bottom layer will be visible. This is known as masking.
Clipping mask is a powerful tool. It can be used to create realistic effects. It is commonly used in graphic design and advertising editing services. It adds depth and texture to artwork. It can be used for various purposes. Blending two or more images is one of them.
Tips for Effective Image Masking Service
Here are some tips to help you get the most out of image masking:
– Choose the right technique: Choose the right image masking technique based on the complexity of the image.
– Use the right tools: Use the right tools and software to ensure a high-quality result.
– Take your time: Image masking is a time-consuming process that requires attention to detail.
– Practice: Practice your image masking skills to improve your technique over time.
Why need Photoshop Image Masking Service?
– Remove or knockout background with gradient transparencies from images.
– Cutout or isolate the desired image without the embedded background.
– Create transparency without distorting the translucency.
– Change or use a customized backgrounds.
– Remove background colors from images from translucent images.
– Allow masking for hair, semi-transparent chiffon or muslin.
– Save complex silhouette selection with the image for later use.
– Allow Dropping Shadows of the Desired Image to work smoothly with fine edges.
– With image masking technique you'll be able to attract customers with pictures.
– This can be a very honest technique to use.