Photo Background Removal Service in Photoshop
Background removal service is one of the most popular image editing services. It is used to clipping paths, cut out or isolate, and make the background of a photo transparent. Different types of background extraction can be used, from simple to complex, such as hair masking and multiple clipping paths.
Clipp Out Line can remove the background from an image to get cheap, professional-looking photos for your needs. Image quality is enhanced and looks more appealing when we remove the background from the image.
What can we do best as a service provider?
Clipp Out Line is a company that delivers image background removal services on a massive scale with a specialist team. We have over 15 years of experience in this type of work. With over 4M+ individual work, we have delivered to all the customers worldwide. So, without any doubt, you can get the best photo editing service with various facilities here.
If you need a background cut-out service, we can help you finish your work quickly and cheaply. We provide the best background extraction service at reasonable prices. In addition to our latest tools, they use high-quality professionals. Our services will remove unwanted images from your photographs or any other surface.
Different Types of Background Removal Services
Clip Out Line provides all the handmade background cut-out services that satisfy you for your business.
BG Remove service for simple:
Simple and easy photos can define under this class. The shape of this image is exceptionally straightforward, like a pot, bat, ball, phone, and other's accessories. It should be less than ten anchor points whereas making a clipping path.
Of course, a single clipping path is enough to do the complete job accurately. A little experienced designer can do this job. A newly trained person can do it with a few clicks in Photoshop Software.
Clipping path service is a technique to cut out a specific portion of an object from its background. Using the pen tool properly in PS software, we create a vector path to select the thing. Our photo cut-out service help to make an image stand out and create clarity in a snap.
This technique can create beautiful and eye-catching images for design, print, and digital purposes. Our Photoshop Clipping Path service helps you improve the look and feel of your website or online store.
This is a challenging task. You have to consider all the complexities. A complicated background is never the same as a simple one. You have to understand the importance of every single pixel in the image.
A single mistake could result in a messy image. We are committed to offering the most comprehensive and effective solution for background removal from a complex image.
Background Replacement Service:
Photoshoots of your product images distract the focus from the product visuals for the studio background. So, replace it with a more relevant or exciting background per your marketing needs.
We can add a solid white background or replace it with a colour background for your products. Our background replacement service helps you to do that with bulk capacity. Our first goal is to help you achieve the desired results and attract customers' attention.
How Does Our Photo Background Removal Service Work?
Clipp Out Line offers the best image masking services, which allow you to cut out any area from your image background. The result will give your image a natural style with no existing background visible edge. We are experts at cutting out people and model photography from the ground with highly skilled techniques. It can be used as a stock photo of that model in a different setting.
Our hair photo mask and colour correction services make your product more professional.
Before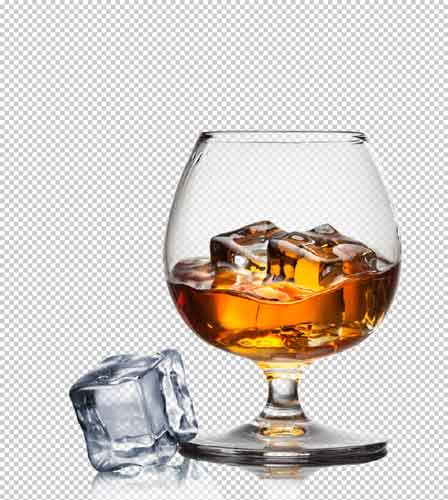 After
Transparent Background In PNG, PSD or TIFF format
The transparent image background is a great way to present your company's brand identity. It refers to the ability to save an image with an invisible background. This allows the image to be placed on top of other images or colours without a visible border or outline. PNG, PSD and TIFF formats are the most common file types for creating transparent backgrounds.
PNG is the most widely used format for images with a transparent background, allowing for lossless compression.
Best Uses of Transparent Background in e-Commerce Photo.
Regarding e-Commerce, using an image background transparent can have many benefits.
Why Choose Our Photo Background Removal Service?
Our background removal from an image is the ideal option. It is perfect for businesses and individuals who wish to improve their images. The service provides high-quality results. Here are some reasons why you should choose our service:
High-quality images: Our experts use advanced techniques to produce high-quality images. We remove backgrounds and enhance your photos, making them stand out.
Quick turnaround time: We understand the importance of time. In this case, we offer a short turnaround time. Quality is not compromised in our output files.
Affordable pricing: Our pricing is competitive, and we offer different packages to suit your needs and budget.
Customize: We can tailor our service to your exact specifications. We will provide the best images to suit your requirements.
Do you need a photo background removal service?
As digital photographers, we rely heavily on our product photos to promote our work and gain exposure. So, what if you removed the background from the image and still included your used product? Product photography can be complicated, and showing product quality only by displaying the product can be challenging.
But you can quickly solve this issue with a product photo background removal service. This service offers professional photos without any products or background elements. After your photo has been taken, you are free to sell or promote your product as you would like.
Undoubtedly, using an image with a white background on online shopping websites is a common practice. You may not use your photos in online marketplaces that do not support white background images. The best thing to do is to turn to the service which removes and replaces the product photos with no issue.
4 Easy Tricks How to Remove Background in Photoshop
Removing the background of an image is a crucial skill for photographers, graphic designers, and content creators. It can be a tedious task, especially if you are not familiar with the software. However, with the right techniques, you can quickly remove backgrounds from images in Photoshop. We will share four simple techniques that you can use remove the background from an image.
Understanding the Background Eraser Tool
Background Eraser Tool is an incredible tool for quickly removing background from images in Photoshop. It works by sampling the background color from the area around the mouse cursor and removing any pixels of the same color. It allows to quickly and easily remove unwanted elements of the image, such as the background or any other distractions.
Using the Magic Wand Tool
The Magic Wand tool of Photoshop is a powerful tool that can be used to quickly select and remove a background from an image. It works by selecting the colors of the background and erasing them. To use the magic wand tool, click on the icon in the Toolbar, then click on the background of the image you want to remove.
The Quick Selection Tool is a great way to quickly and easily remove the background of an image. To use this tool, first select it from the toolbar and drag the mouse cursor over the background of the image. As you drag, the tool will automatically select the background and deselect any portions of the foreground.
You can use the Quick Selection tool to make more specific selections, such as selecting a face or object in the foreground. To do this, hold the Shift key and drag to the desired area. If you accidentally select the wrong area, press the Alt key and drag over the area to deselect it. When you're done selecting, press the Delete key to remove the background and reveal the object or person in the foreground.
Clipping Path With Pen Tool Method
Clipping Path or Pen Tool is one of the most common and accurate methods for creating a vector-based clipping path in Photoshop. This method uses the Pen Tool, a vector-based drawing tool found in graphic design programs such as Adobe Photoshop and Illustrator, to trace around the subject of the image. The Pen Tool is used to create anchor points along the edges of the desired selection and then the points are connected to form a closed path.
Once the path is complete, it can be used to create a layer mask, which will mask out the unwanted parts of the photo and leave only the desired selection visible. This method is often used for creating silhouettes, removing backgrounds, and making complex selections. Depending on the complexity this method may take longer than other methods. But it is very accurate to get professional output result.